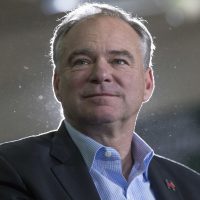 (Washington, D.C.) — Virginia Sen. Tim Kaine failed in his effort to get a three-day Continuing Resolution passed Sunday to reopen the government.
Kaine said the CR would have cleared the way for the government to reopen Monday, allowing federal workers to go to work on Monday.
During that time, lawmakers could continue to discuss the spending deal.
As a result of the Democratic filibuster on Friday night, which led to the government shutdown, the latest a vote can occur is early Monday.
Kaine says he called for a similar resolution during the week leading up to the shutdown that was opposed by Republican leadership.