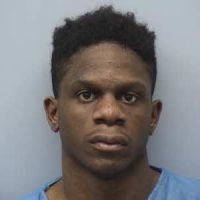 (Danville, Va.) – Danville police have filed charges and have released more details in a weekend shooting incident that sent two men to the hospital.
21-year-old Ekong Ben Eshiet of Danville is charged with possession of a firearm by a convicted felon and is being held without bond.
Police responded to the Pit Stop Mart on Piney Forest Road around 4:30 Saturday afternoon following a report of a shooting. As officers approached the scene, they spotted two men running away from the store. Police caught Eshiet a short distance away and discovered that he had a gunshot injury. A 17 year-old inside the store and had also been shot.
Both were transported to SOVAH Health Danville. The juvenile was treated and released Saturday. Eshiet was transferred to Carilion Roanoke Memorial Hospital for additional treatment.
According to police, the investigation revealed that both men arrived at the Pit Stop Mart in a car that was reported stolen a day earlier.
After a brief conversation with another male in the parking lot, Eshiet pulled a handgun and began shooting. Another man returned fire, striking Eshiet and the juvenile.
Eshiet was taken into custody by the Carillon Clinic Police shortly after being discharged from the hospital. He is currently being held in the Roanoke City Jail under no bond.
The investigation is continuing.