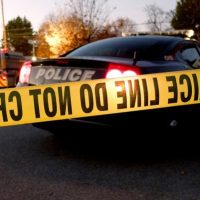 (Danville, Va.) – Danville Police say a shooting incident Saturday afternoon sent several people to the hospital but none of the injuries is thought to be life-threatening.
Officers were called to the Pit Stop station on the Piney Forest Road about 4:30 p.m. after receiving a report of shots fired.
Witnesses told this newsroom that multiple police units responded and crime scene tape was still visible two hours later.
It's not known how many people were wounded in the melee and additional details were unavailable at the time of this posting.
Danville Police are continuing their investigation.