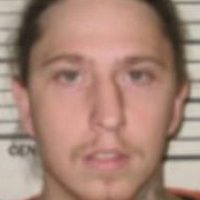 (Pelham, N.C.) — A Pelham man is in jail in Caswell County, charged with breaking into a Reidsville home on Christmas day.
26-year-old James Russell Lewis of Pelham is charged with two counts of felonious larceny from a motor vehicle, two counts of felonious larceny after breaking and entering and one count of felony burglary.
The residents were in their home on Groom Road when they discovered a break-in happening shortly after midnight on Dec. 25. They were alerted through a cell phone linked to their video surveillance system.
Lewis fled into the woods and Rockingham County Sheriff's deputies found his car in a field near the house.
Lewis was found and arrested by Caswell County Sheriff's deputies on Jan. 5th. He remains in the Caswell County Jail under a $20,000 bond.