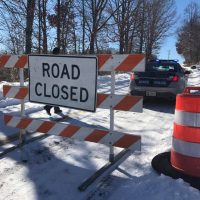 (Axton, Va.) –6 year Aaron Frias-Alvarez died in a sledding accident in Axton just after 11:00 Thursday morning. It happened in the 4400 block of Old Liberty Drive in Henry County.
According to Virginia State Police, a 2006 Ford Fusion was traveling north along Old Liberty Drive when the boy slid into the roadway. The child was on a sled, which traveled underneath the car.
Frias-Alvarez was taken to SOVAH Health-Martinsville, where he died just after noon Thursday.
The driver, 73-year-old Junior Lee Jackson of Axton, was going approximately 25 mph when the accident happened, according to state police. Jackson stopped immediately and remained at the scene.
Jackson was not injured and will not be charged. (Photo: BTW21)