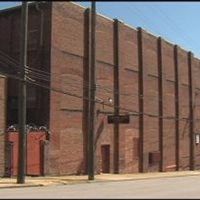 (Danville, Va.) — Historic real estate development team, Ross Fickenscher and Garrett Shifflett, have announced plans for the former Durham Hosiery building on Lynn Street.
With construction anticipated to begin in May, the partners plan to transform the property for mixed commercial and residential use. There will be about 30,000 square feet of commercial space within the building, targeted toward office and restaurant tenants. In addition, there will be 40 one, two, and three-three bedroom condos.
Amenities will include a full service fitness center, a rear outdoor courtyard with grills and common kitchen access, secured parking, and a roof-top patio.
Fickenscher and Shifflett bought the former sock manufacturing complex from the Industrial Development Authority of Danville in December.
In addition to this $7.5 million project, this development team has invested over $30 million in the River District since 2012, resulting in 208 apartments and establishment of Ballad Brewing.