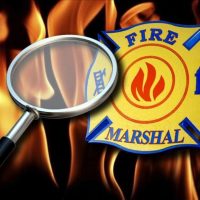 (Martinsville, Va.) – Martinsville firefighters rescued a dog from a burning home Sunday morning.
Martinsville Fire and EMS responded to a structure fire at 918 Chalmers Street and found smoke and flames coming from the house. Both occupants had escaped safely with a family pet, but another dog was trapped inside the home.
The owner, Don Fain, had attempted to rescue the dog, but was unable to reach the animal because of the smoke. A firefighter located the Dachshund and "Bubba" was revived after being given oxygen. He was then taken to an animal hospital for evaluation.
The fire was contained to the basement and the kitchen with damage estimated at $35,000.
The cause of the fire remains under investigation.