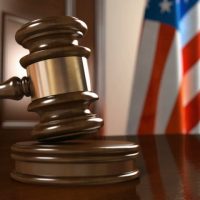 (Danville, Va.) – James Willie Waller, Jr. has been sentenced to more than five years in prison and ordered to pay $117,000 in restitution after pleading guilty to using stolen information to collect multiple student loans to which he was not entitled.
Waller pleaded guilty to multiple charges in U.S. Western District Court in Danville and was sentenced on Tuesday.
Federal prosecutors say that during a seven-year period ending in 2015 Waller used personal information stolen from residents of Pittsylvania and Henry Counties to apply online for student loans, while collecting $117,000 in the process. Grants and student loans were sent to schools, which then issued debit cards sent to different mailing addresses in Danville and Martinsville. Waller cashed the cards and spent the money.
Waller was arrested in November 2016 following an investigation by Virginia State Police and the U.S. Postal Service.