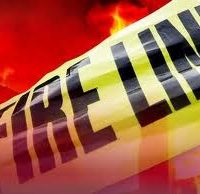 (Danville, Va.) — Danville firefighters kept a kitchen fire from spreading Monday morning.
Units responded to a structure fire at 753 Mt Cross Rd. at 8:53 am. Crews entered the home to find a fire confined to the stove. The flames were extinguished with no fire damage to the structure and minimal smoke damage.
Three engines, one ladder truck, a safety officer and a chief officer responded to the incident. No injuries were reported.
Units were on scene about 30 minutes.