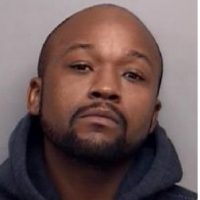 (Henry County, Va.) – A Martinsville man is being held without bond after a traffic stop that led to the recovery of heroin, cocaine, marijuana and two stolen guns.
A Henry County Sheriff's deputy pulled over an SUV Tuesday after he spotted the vehicle run off the road on Virginia Avenue, nearly striking a bridge. He detected a strong odor of marijuana and searched the vehicle, recovering nearly $35,000 in cash and drugs worth about $20,000. The deputy also found a Smith & Wesson .380 semiautomatic pistol and a Ruger 9 mm handgun, both of which were listed as stolen.
27-year-old Michael Wright of Martinsville is charged with reckless driving, possession of a controlled substance with intent to distribute, two counts of receiving a stolen firearm, two counts of possessing a controlled substance while in possession of a firearm, and two counts of possession of a firearm after being convicted of a felony.