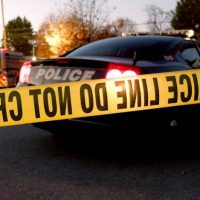 (Danville, Va.) – Danville Police have recovered a rental car taken during a late night robbery Friday.
It happened in the 11-hundred block of Lockett Drive at around 10:38 p.m. Officers say a female driver was confronted by a man carrying a gun who demanded that she hand over the vehicle and other items. She complied and the robber fled.
Police found the rental car abandoned in the 100 block of North Hills Court.
The victim was not injured.
The robber was a black male, about 20, wearing black clothing. He stands 5' 10" and is of slender build.