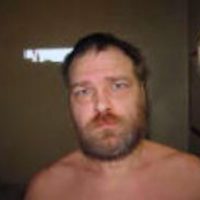 (Richmond, Va.) — Outgoing Virginia Gov. Terry McAuliffe has commuted the death sentence of a man convicted of raping and killing his 73-year-old mother-in-law.
The decision means William Joseph Burns will spend the rest of his life in prison without the possibility of parole.
McAuliffe said he based his decision on Burns' mental illness and potential intellectual disability.
Burns was sentenced to death for the 1998 rape, forcible sodomy and fatal beating of his wife's mother, Tersey Elizabeth Cooley.
Prosecutors say Burns was drunk and abusive on the day of the murder and had prior convictions for felony theft, breaking and entering, malicious destruction of property, resisting arrest, battery, assault, disorderly conduct and a third-degree sexual assault.
McAuliffe said he considered the views of prosecutors and the victim's family, who opposed clemency. But he said that because Burns has been declared mentally incompetent to stand trial on his claim that he cannot be executed due to intellectual disability, there is currently no lawful way to impose the death sentence.