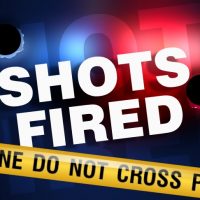 (Reidsville, N.C.)  — Rockingham County Sheriff's investigators are looking for three individuals who fired shots into a home early Friday morning.
It happened around 3 a.m. at 101 Peony Lane in Reidsville. Adrian Agundiz, 26, was awakened by the sound of gunshots. He roused his wife and two children before running outside to investigate.
Agundiz  spotted a man getting into a car with two others individuals who then fled the scene. The shooter is described as a white male. He got into a car occupied by a man and a woman.
The investigation is ongoing.