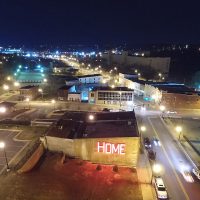 (Danville, Va.) – Any resident or visitor in need of shelter from the cold is asked to call the Danville's non-emergency number at the Emergency Communications Center: 434-799-5111.
City spokesman Arnold Hendrix said the center will make arrangements to meet the need. Depending on the availability, those arrangements may be with a local organization such as the Danville Salvation Army, or through a local church.
If demand is high, the city may set up warming shelters at local recreation centers.