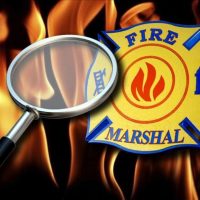 (Danville, Va.) – A small fire caused heat and water damage to a Danville home.
Firefighters responded to 151 Pearl Street at around 12:30 Tuesday morning and found a small fire in a ceiling fan inside the home. The fire was put out quickly.
The home sustained moderate structural and some water damage in one room. The fire was caused by an electrical malfunction.
Crews remained on the scene for 1 hour and 45 minutes.