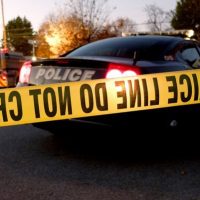 (Danville, Va.) A late night shooting on Friday left a Danville man with a gunshot wound to the head.
Danville Police were sent to a Ross Street address shortly before 11 p.m. for a call of shots fired. Within minutes, they were notified that a 25-year-old city resident had arrived at SOVAH Health, where he was being treated for a gunshot wound to his head. The victim was hospitalized but his name and condition were unavailable.
No arrests have been made but the shooting is under investigation.