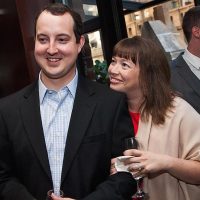 (Danville, Va.) – Danville school board member and local attorney Steve Gould announced Friday that he will not seek re-election next May.
Gould was elected to the school board in 2014 and has opened his office to anyone who wished to discuss issues concerning the school system.
In a statement, Gould said while significant work remains to be done, he believes "Danville Public Schools have made great strides over the past three-and-a-half years." He pointed to the hiring of Dr. Stanley Jones, whom he described as "a dynamic superintendent." He added that the school division has partnered with Danville City Council "to achieve significant, fiscally responsible investments in our schools, and increased transparency with respect to our budget and policy decisions."
Gould recently partnered with Hunter Byrnes and said he recognizes the commitment that is needed to a growing law practice.