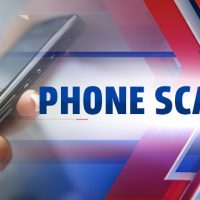 (Danville, Va.) – Danville Police are warning residents to be wary for a rise in phone scams during the busy holiday season.
Investigators say one scam involves phone calls from a person claiming to be a "credit card" fraud representative, saying there been unauthorized charges on your account.
You are then told to call an FBI agent and are given a phone number. The fake "agent" then tells you to send money to help with the investigation, with a promise your money will be returned, by making bank withdrawals and to ship or mail the case to a specific location.
Police say the scammers have targeted the same individuals on several occasions.