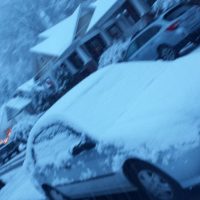 (Danville, Va.) — A power outage at the height of Friday's snowstorm left about 1,200 Danville Utilities customers in the dark, but most were back on line about 4:30 Saturday morning.
According to the city, the major power outage affected customers in an area including Averett University, the Beverstone and Westmoreland neighborhoods, and a portion of downtown. These customers are served by a feeder from the Riverside substation. The circuit went out of service around 6:50 p.m. Residents lost power following a loud explosion Friday night.
Electric crews scouted the area and found power lines down on Memorial Drive due to fallen trees. A crew removed the trees but residents spent the night without power.
Scattered power outages were reported throughout the service territory due to the winter storm. Crews were still working Saturday morning to restore service to these customers.