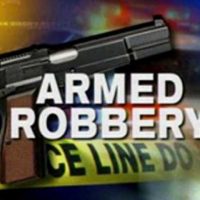 (Danville, Va.) — The Danville Police Department is investigating an armed robbery at the Ballou Park Hair Center at 106 Wooding Ave.
A black male in his thirties entered the business at about 1:15 Friday afternoon, pulled a handgun and demanded money from an employee and a customer inside the hair salon. The robber fled on foot after taking an undisclosed amount of money from each victim. No shots fired and no one was injured.
The gunman is described as slender. He wearing green jogging pants, a black stocking cap, and a black hooded sweatshirt.
Anyone with information about the hold-up is asked to call Danville Crime Stoppers at (434) 793-0000, the Danville Police Department at (434) 799-6508, or via the department's crime tips line at crimetips@danvilleva.gov.
Information given will remain confidential.