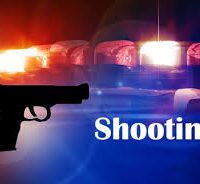 (Danville, Va.) — Danville Police are investigating a pair of shooting incidents that sent two people to the hospital and left a home riddled by gunfire.
The first incident was reported about 6:15 Tuesday evening in the 1000 block of
Paxton Street.
Responding to a report of shots fired, officers found two men suffering from gunshot wounds. A 59 year-old male suffered a gunshot wound to his right leg and a 34-year-old man was shot in his left hand. Both were treated at SOVAH Health and released.
Then, around 8 p.m., police were called to the 500 block of Third Avenue after receiving another report of shots fired. Several shots had been fired into a home occupied by five people but no one was hit.
Both incidents remain under investigation.