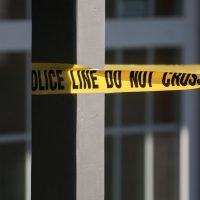 (Bassett, Va.) – Virginia State Police are investigating an officer-involved shooting that left a man dead in Bassett.
According to a news release, the Henry County Sheriff's Office responded around four Tuesday morning about a report of man trying to force his way into a home in the 3300 block of Philpott Drive.
State Police say the individual began firing shots into the house after he was unable to get inside.
When deputies arrived on scene, State Police say the man began firing at their vehicles. A deputy returned fire, hitting the man.
The man was taken to SOVAH Health in Martinsville, where he died. His name has not been released.
Henry County Sheriff Lane Perry asked that State Police conduct an investigation, which is being handled by the Bureau of Criminal Investigation's Salem Division.