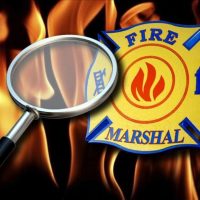 (Danville, Va.) – A small fire at a home on Stratford Place was brought under control quickly Monday afternoon.
The Danville Fire Department was called to 141 Stratford Place about 1:40 p.m. and made quick work of the blaze, which burned a 10-inch hold in the floor.
The house suffered minor damage and the residents were allowed to return.
The Fire Marshal said the fire started in some combustibles left too close to a heating unit and reminded homeowners to keep a 3-foot clearance around all heaters, portable or stationary.