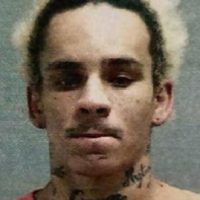 (Martinsville, Va.) – The two month search for a missing Martinsville inmate has ended.
Police say fugitive Dekey Trevor Penn been arrested and charged with escaping from custody.
Penn had been sought by the Martinsville Sheriff's Office since he walked away from a work detail in mid-September. Penn was a trustee and was collecting garbage for the city when he was last seen on September 13.
He is back in the Martinsville City Jail, where Penn is currently being held without bond.