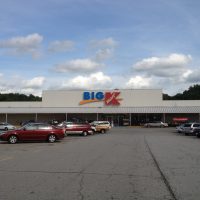 (Hoffman Estates, Illinois)  – Financially troubled Sears announced Thursday that it will close 45 of its Kmart stores across the country in January, including the one in Danville.
The Riverside Drive store has operated in the same location since the sixties and was once the leading big box outlet in the city, luring shoppers with "Blue Light" specials. In addition to Danville, the Kmart outlets in Lynchburg, Richmond and Abingdon will also be closing their doors.
18 Sears stores will across the country will also be shuttered. The move does not affect the Sears store in the Danville Mall.
A news release says the company will begin liquidation sales at the stores next week and plans to continue regular operations through the Christmas season.
The company says eligible associates will receive severance packages and the chance to apply for open positions at other Kmart and Sears stores.
Sears has posted millions of dollars in losses in the past six years and recently secured huge loans to tide the chain through the upcoming holiday season.