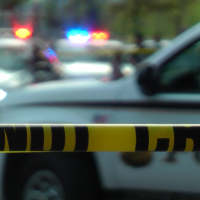 (Danville, Va.) – A man mowing the grass outside the Travel Inn on West Main Street discovered the body of a man behind one of the buildings.
Danville Police were called to the scene about 4:00 Thursday afternoon after receiving a call of a deceased male. Investigators say he died of an apparent gunshot wound.
A news release says the investigation was prolonged due to key evidence being removed from the scene prior to the arrival of police.
At this time the incident is being treated as a suicide and the man's name is not being released.
It's believed the man was staying at the Travel Inn and may have been the owner of a  Volkswagen Jetta with North Carolina plates that was parked outside one of the motel rooms.