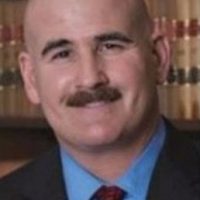 (Raleigh, N.C.) – Another employee has been implicated in a State Bureau of Investigation probe into the operations of two North Carolina prosecutors.
An employee of the N.C. Administrative Office of the Courts has been placed on paid investigatory leave.
IT specialist Majid Hassan was placed on administrative leave one day after former Rockingham County District Attorney Craig Blitzer said Hassan had warned him that the State Bureau of Investigation was about to raid Blitzer's office. Blitzer said Hassan told him he should wipe records from his computer.
Blitzer and former Person/Caswell County District Attorney Wallace Bradsher were indicted after a year-long SBI probe into allegations that the prosecutors conspired to hire each other's wives and pay Blitzer's wife, Cindy, $48,000 for work she never performed.
The investigation forced both men to resign their offices.