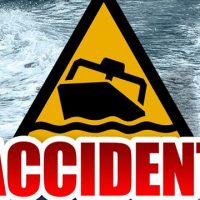 (Chatham, Va.) – A judge has fined the driver in a fatal jet skiing accident $300, but Drewry Woodson Hall avoided jail time.
The Pittsylvania County judge said he did not feel Hall was solely responsible for the collision and reduced one of the charges against the Martinsville man.
The 2016 boating accident on Smith Mountain Lake claimed the life of 17-year-old Gabby Ayers of Clemmons, North Carolina. Ayers was a passenger on a Polaris jet ski that collided with the 21-foot boat operated by Hall. The accident happened in a cove on the Pittsylvania County side of the lake.
Both Hall and his passenger pulled Ayers and the operator of that jet ski, 19-year-old William Rentz Brandt of Danville, to shore after the collision. Brandt was treated for non-life-threatening injuries.
Hall was originally charged with operating a boat in a reckless manner, but Judge George Jones reduced that to operating a boat in an improper manner and ordered that he pay a $300 fine.