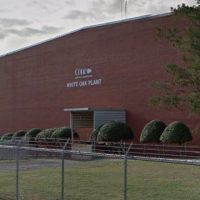 (Greensboro, N.C.) — A North Carolina textile plant is shutting down after more than 110 years of operation, leaving 200 workers without jobs.
Cone Denim announced in a news release on Wednesday that its White Oak plant in Greensboro will close by the end of the year. The plant opened in 1905.
The company said in a news release that "changes in market demand in recent years have significantly reduced order volume at the facility."
Cone Denim was founded in 1891 by brothers Moses and Ceasar Cone. The White Oak Plant would become the largest denim plant in the world.
Cone Denim was part of the jacket and jeans outfits Ralph Lauren designed for the U.S. Olympic team in 2016.