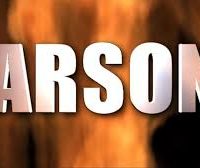 (Henry County, Va.) — A man who set several fires at a Collinsville Walmart last March  entered guilty pleas.
According to the Martinsville Buletin, 25-year-old Joshua Wayne Wright of Hardy pleaded guilty Wednesday to two counts of arson, two counts of attempted arson and to a shoplifting charge. As part of a plea deal, prosecutors reduced two remaining charges to attempted arson.
Firefighters and EMS personnel from Martinsville and Collinsville were called to a fire at the Collinsville Walmart on the morning of March 31. Fires were discovered at two locations: in an aisle with laptop bags and in the women's clothing section. The store was evacuated. The fires were extinguished quickly and no one was injured.
Video surveillance footage was reviewed and Wright could be seen setting both fires. He was identified by witnesses and charged with four counts of arson.
Wright will be sentenced February 14.