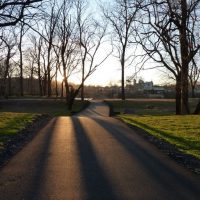 (Danville, Va.) — Danville City Council will seek state funds to expand the Riverwalk Trail at two locations: from Robertson Bridge to Riverside Drive and from the future River District Riverfront Park to Union Street Bridge Road in front of the White Mill.
The unanimous vote came at Tuesday night's council meeting. Both projects will cost a total of about $800,000 and the city will seek funding through the Virginia Department of Transportation.
If approved, Danville would need to provide 20% in matching funds.