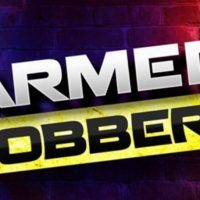 (Ruffin, N.C.) – A Ruffin store owner was knocked to the pavement and robbed at gun-point over the weekend.
It happened just before 4:00 Saturday morning at Ruffin Depot, on U.S. 29 Business.
Owner W.L. Pryor told Rockingham County Sheriff's investigators that as he was returning to the business, he was approached by a man wearing a black hoodie and armed with a pistol. The two struggled over a bag he was carrying when Pryor was struck over the head. He fell to the pavement, scattering money over the ground. The robber grabbed most of the cash and fled behind the rear of the store.
Pryor suffered minor injuries in the robbery and described his assailant as a black male standing about six feet and weighing 190 pounds.
Anyone with information on the hold-up is asked to call the Rockingham County Crime Stoppers at 336-349-9683.