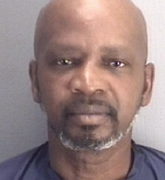 (Reidsville, N.C.) — A Reidsville man has been charged in a Friday night stabbing that left the victim with a serious chest wound.
56-year-old Gerrard Bailey is charged with felonious assault in the attack, which happened in the 800 block of Summit Avenue just before 11 Friday night.
Police say Antoine Simpkins was transported to a Reidsville hospital in critical condition.
Bailey was arrested without incident and is being held at the Rockingham County jail under a $25,000 bond.