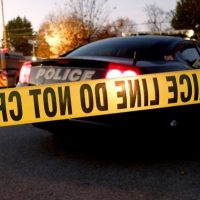 (Danville, Va.) — A Danville teenager was shot in the chest Friday night.
Danville Police were called to SOVAH Health just before 10 p.m. after receiving a report of a gunshot victim. The 15-year-old was transferred to the hospital by private vehicle. He was later taken by helicopter to Carilion Roanoke Memorial, where he is being treated for a gunshot wound to the chest.
It was determined that the shooting occurred in the 500 block of South Woodberry Avenue.
Danville Police are continuing their investigation.