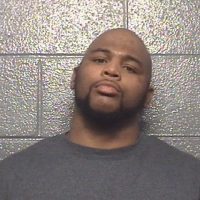 (Danville, Va.) – The car belonging to a woman whose body was found in a Danville dumpster last Friday has been found, while the search for a person of interest in the case continues.
The white 2002 Chevrolet Impala was located over the weekend but Danville Police say 27-year-old D'Quinnton Averon Saunders remains at large.
A business owner on Westover Drive found 40-year-old Tiffany Denise Coleman's body in a dumpster Friday morning and called police. Authorities have not commented on the manner of the Keeling woman's death but are carrying the case as a homicide. Coleman's car was missing and believed to have been stolen.
Investigators say Coleman was last seen with Saunders. At this point, Saunders is only charged with theft of the vehicle and is still being sought.