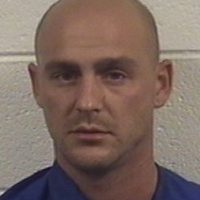 (Rockingham County, N.C.) — Rockingham County Sheriff's Deputies caught a thief inside a Reidsville church Tuesday.
They received a call reporting a break-in at Mizpah United Methodist Church about 4:20 in the afternoon. Deputy T. Gautier was nearby and discovered a forced entry at the church. The deputy went inside and arrested 32-year-old Nicholas Brandon Winn of Elon, N.C.
Winn was arrested charged with felonious breaking and entering a place of worship. He was jailed under a $77,500 secured bond and is scheduled to appear in court on Oct. 10th.
Sheriff's Investigators are currently still looking into whether Winn was involved in several other recent break-ins in the area.