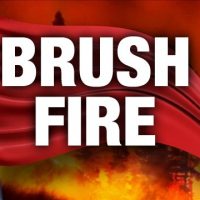 (Danville, Va.) — The Danville Fire Department responded to a brush fire Sunday morning on Barringer Drive. Fire units found a very large brush pile burning, unattended. The size of the pile and the remote location made any efforts to extinguish the fire impracticable. The fire is contained and is being monitored to ensure that it will not spread any further.
The 911 center has been receiving multiple calls from citizens reporting smoky conditions.
The Fire Marshal's Office is currently investigating the fire and anyone that may have information is urged to call Crime Stoppers at (434) 793-0000.