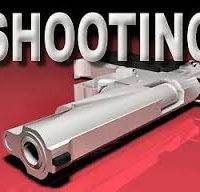 (Danville, Va.) – Danville Police raided an apartment in the 500 block on North Main Street Friday afternoon after a man was shot in the neighborhood.
     They were called to Worsham Street just after 1 p.m. Friday after receiving a report of a shooting in the neighborhood. After a brief search, officers located a man nearby in the back yard of an apartment building at 534 North Main Street. The victim was suffering from a gunshot wound to the chest. He was taken to the emergency room of SOVAH Health Danville. He was then taken by lifeflight to Carillion Roanoke Hospital. The victim's condition was not available.
     At last report, police were still looking for the shooter but stressed that the scene was secure and that the public was in no danger.