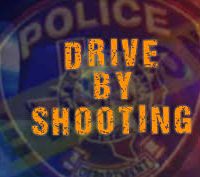 (Danville, Va.) – Danville Police say a 14-year-old was hit in a drive-by shooting Wednesday night.
Police responded to the 100 block of Lynndale Drive just before 9:00, after receiving a report of shots fired. When officers arrived on the scene, they found a home had been hit by gunfire and a teenager wounded.
The 14-year-old male suffered gunshot wounds to both forearms. He was transported to SOVAH Health Center, where he was treated for non-life threatening injuries.
The police investigation is ongoing