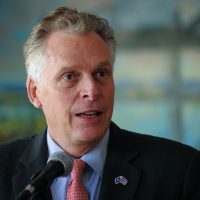 (Danville, Va.) — A UK company that makes electronically activated pipe bending and automotive machinery used by the military and in the automotive and aerospace industries will locate in the Cane Creek Industrial Park.
Gov. Terry McAuliffe announced Thursday that Unison Ltd. will open its first U.S. operation in Southside.
The manufacturing plant will bring 35 jobs in three years, with the promise of 55 total jobs over the next five years. This represents a $5.2 million investment.
Unison plans to renovate a 40,000-square-foot building owned by the Danville-Pittsylvania County Regional Industrial Facility Authority.
Earlier in the day, Gov. McAuliffe announced a separate, $7 million investment by Intertape Polymers in its Pittsylvania County operation. The latest announcement brings to $25 million in improvements and upgrades at the plant over the past 30 years.
Intertape is based in Montreal, Canada and specializes in pressure-sensitive and water-activated tapes for sealing boxes and for the plumbing trade.