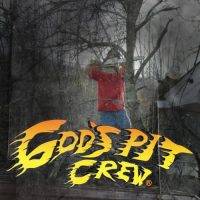 (Danville, Va.) – God's Pit Crew has dispatched 25 truckloads of relief supplies to hurricane victims in Houston.
The group's crisis response team has been working since before the Category 4 storm made landfall, delivering more than 7,000 "Blessing Buckets," which contain toiletries and other essentials. The effort has emptied the organization's warehouse on North Main Street.
As the response continues, God's Pit Crew is focusing on collecting bottled water for flood victims and is coordinating the effort with a satellite team of 40 volunteers from Louisiana who have set up a command station in Houston.
GPC officials continue to monitor the progress of Hurricane Irma as it barrels toward the East Coast.