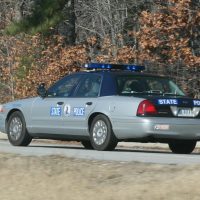 (Richmond, Va.) — Virginia State Police say there were fewer traffic deaths over the just-ended Labor Day weekend.
According to the report, Virginia saw an "unprecedented drop in traffic deaths" over the four-day statistical counting period.
Three traffic deaths were reported, including one each in Suffolk, Appomattox and Frederick Counties. The crashes in Appomattox County and Suffolk both involved motorcyclists.
That's less than half the number of traffic fatalities reported during the 2016 Labor Day, when there were 8 traffic deaths. The year before that, there were 16.
Despite the encouraging numbers, Virginia is still averaging 50 more traffic deaths this year when compared to 2016.
State Police took part in the annual Operation Combined Accident Reduction Effort or "Operation CARE," during the holiday weekend.