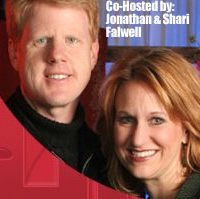 (Lynchburg, Va.) — The pastor of Thomas Road Baptist Church, Jonathan Falwell, and his wife are stuck in an emergency shelter on the island of Saint Martin as Hurricane Irma approaches.
A statement on the church's Facebook  page says Falwell and his wife, Shari, are celebrating their 25th wedding anniversary on the island of Saint Martin and were scheduled to return today. The airline canceled all flights and the airport is closed.
Both are staying in an emergency shelter with hundreds of others, where they will remain until the storm has passed.