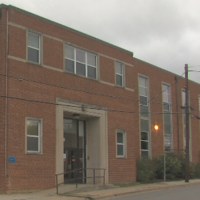 (Danville, Va.) — The Rev. William Avon Keen, president of the Virginia Southern Christian Leadership Conference, asked Danville City Council Tuesday to rename the Stonewall Recreation Center in honor of Judy Fallen, the center's current director.
Councilman Gary Miller, in closing remarks, said he drew a distinction between the removal of Confederate statues and the renaming of a building that does not reflect the legacy of the Confederate general. Vice Mayor Alonzo Jones said he was interested in moving Danville forward and spoke of Fallen's involvement and commitment to the young people of the city.
Bill Soyars Jr. spoke for the Virginia Flaggers and expressed concern over the name change and the removal of other Confederate symbols across the nation, likening it to an effort to "blot out history." He presented council with a number of signed petitions.
Rev. Keen also asked council to consider regulating the Confederate flags that are displayed on private property.