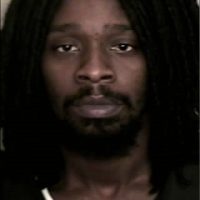 (Eden, N.C.) – An Eden man has been charged in an incident that left a 44-year-old woman and a 7-year-old child with stab wounds.
34-year-old Christopher Raymond Ellison is charged with attempted first-degree murder and one count of assault with a deadly weapon with intent to kill.
The stabbings were reported last Thursday afternoon. Officers from the Eden Police Department, along with deputies from the Rockingham County Sheriff's Office, responded to the Brown Stone Commons Apartments. Both victims had fled and were found hiding in a van nearby. Both were taken to the hospital and treated for stab wounds.
Officers set up a perimeter in the neighborhood and confronted Ellison, who was shot during a confrontation with police.
Ellison was released from the hospital Thursday and was appeared before a magistrate. A $1 million secured bond was set. A September 5 court date has been scheduled.