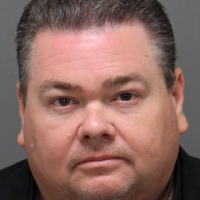 (Wake County, N.C.)  — The lead attorney in the prosecution of former Person/Caswell County District Attorney Wallace Bradsher is removing herself from the case.
The News & Record reports that Wake County District Attorney Lorrin Freeman has asked that a special prosecutor be named. Freeman asked for a special prosecutor after Bradsher accused her of prosecutorial misconduct, colluding with the plaintiffs in a lawsuit, and sharing too much information with the news media.
Freeman declined to comment on Bradsher's allegations and asked that the case be assigned to another attorney. She recommended retired Wake County prosecutor Tom Ford as her replacement.
Bradsher and former Rockingham County District Attorney Craig Blitzer were charged after a year-long probe by the State Bureau of Investigation. Both allegedly paid Blitzer's wife, Cindy, $48,000 in unearned money while she took full-time nursing classes in High Point.
Craig Blitzer pleaded guilty and paid back the $48,000. He is cooperating with prosecutors in their case against Bradsher.