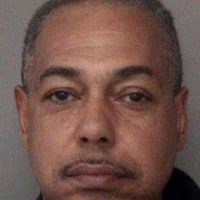 (Henry County, Va.) – Martinsville Police are continuing their search for 62-year-old William Isaac Agnew, the suspect in a Saturday morning shooting.
Police were called to the Colony West Apartments about 7:30, where they found a 31-year-old female suffering from a gunshot wound to the left arm. She was airlifted to Carilion Roanoke Memorial Hospital.
Henry County deputies have identified Agnew as the suspect in the shooting. The Martinsville man faces multiple felony charges including malicious wounding, use of a firearm in the commission of a felony and discharging a firearm into an occupied dwelling.
Agnew has several prior convictions for assault and battery, reckless driving and hit and run.
Anyone with information on his whereabouts is asked to call the Henry County Sheriff's Department.