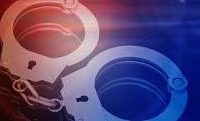 (Abingdon, Va.) — A doctor who operates the Center for Integrative Health at Smithers Community Healthcare in Martinsville has been arrested by federal authorities.
Joel A. Smithers of Greensboro, N.C. is charged with possessing with intent to distribute schedule II controlled substances.
Smithers, a licensed doctor of osteopathic medicine, has run the clinic in Martinsville for the past two years.
The probe was conducted by the Drug Enforcement Administration's Tactical Diversion Squad.
Smithers was released on a $25,000 bond and is prohibited from prescribing any controlled substances.