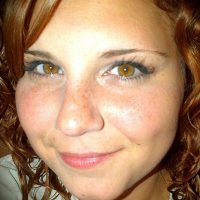 (Charlottesville,, Va. (AP) – A close friend of the woman who was killed when a car plowed into peaceful protesters in Charlottesville says she cared about people and stood up for equality.
Marissa Blair said Sunday night at a vigil where the crash happened that Heather Heyer's death was "an act of terror." She says it's a hate crime and should be treated as such.
Blair says she was with Heyer when the crash happened. She says the driver "barreled down," and she could hear the wheels as he accelerated. She says the driver "deserves everything he gets and more."
Twenty-year-old James Alex Fields Jr. is charged with second-degree murder and other counts in the car crash. He could also face federal charges, depending on the outcome of an FBI investigation.