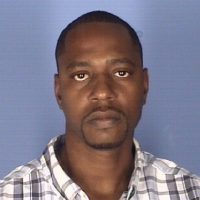 (Wentworth, N.C.) — A Reidsville man charged with shooting into the car of a Rockingham County social worker has filed a $23 million federal lawsuit against Sheriff Sam Page, the sheriff's department and the department of social services.
The Greensboro News and Record says that in the suit 42-year-old Christopher Lee Neal alleges that his children were unlawfully placed with the foster care system and that law enforcement entered his home without a search warrant.
Neal was arrested on June 15 in North Myrtle Beach, three days after allegedly firing a gun at the car of a Rockingham County social worker in Burlington.
He awaits trial for assault with a deadly weapon with intent to kill after police believe targeted social worker Carlietha Rosanna Glover following an investigation by child protective services that led to children being removed from his home.
Neal is scheduled to appear in Alamance County Superior Court on Oct. 11 on the felony charges.